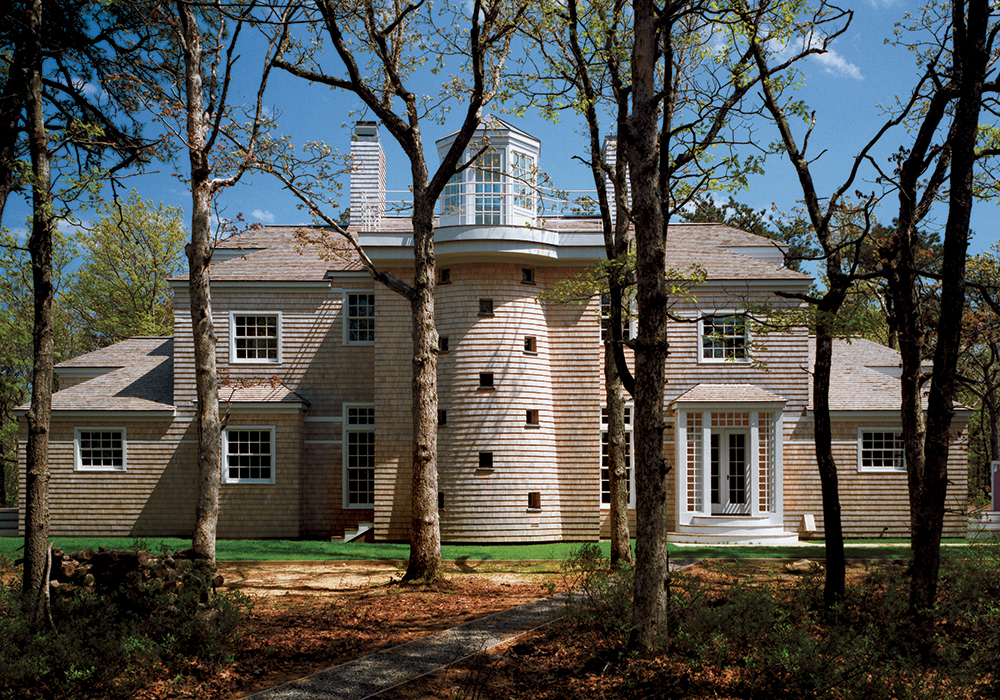 WEST CHOP HOUSE
This house sits quietly in the woods in the shadows of a well-known lighthouse. The nautical motifs are everywhere in this house whose very proportions, long, narrow, and tall are ship like. The dominating feature is a tapered stair tower shaped like a lighthouse, capped with a lantern-like crow's nest and surrounding deck. This feature isn't just gratuitous; it gives the woods-bound house a view of the near-bye ocean. To create the distinctive curved façade, each stud was tapered and sheathed with layers of flexible plywood.
CONSTRUCTION
August 1993 – August 1994
PROJECT SIZE
3,000 sq ft
ARCHITECT
Tigerman McCurry Architects
LANDSCAPE ARCHITECT
Michael Van Valkenburgh Associates, Inc.
PUBLICATIONS
Architectural Digest, June 1995
The Houses of Martha's Vineyard, 2005
PHOTOGRAPHY
Richard Mandelkorn
---