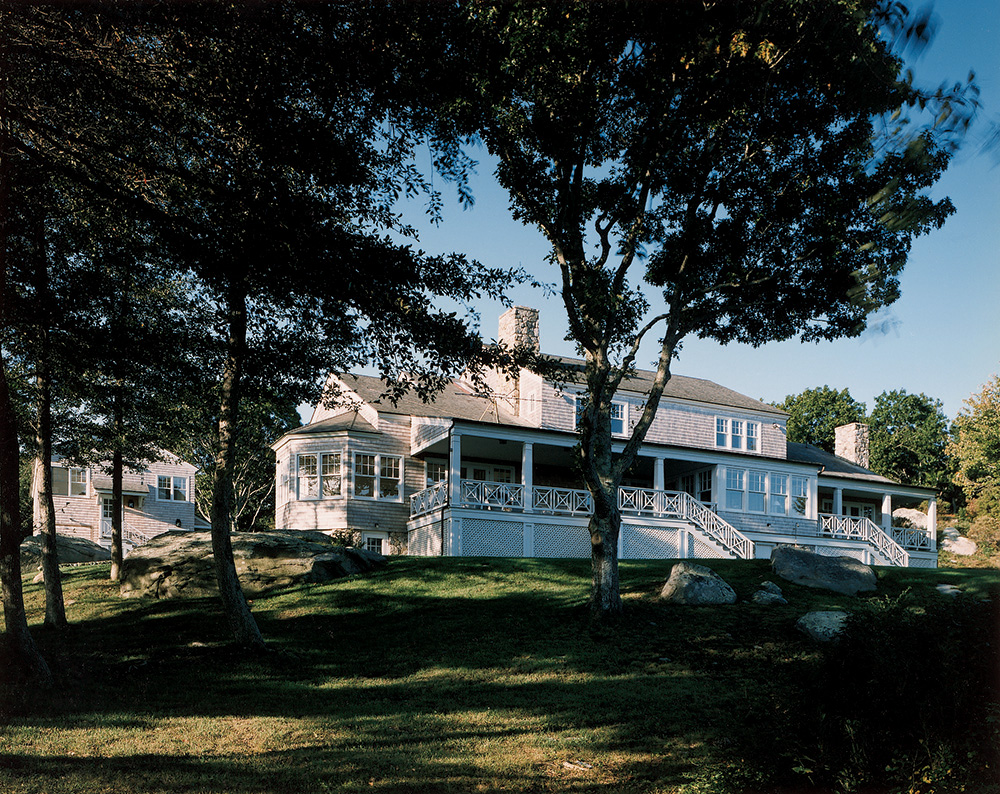 LAMBERT'S COVE HOUSE
The challenge was to honor the pastoral nature of the setting and to build a new home that would have the unmistakable feel of a country place that could have existed for a century or more. The Island's long tradition of common-sense house building played into the siting of the structure, which opts for somewhat more modest views in exchange for shelter from the sometimes tempestuous New England weather.
CONSTRUCTION
August 1990 – June 1992
PROJECT SIZE
7,500 sq ft
5 bedrooms, 4 baths
Guest House: 2,500 sq ft
ARCHITECT
Appleton & Associates Inc.
PUBLICATIONS
Architectural Digest, June 1994
---