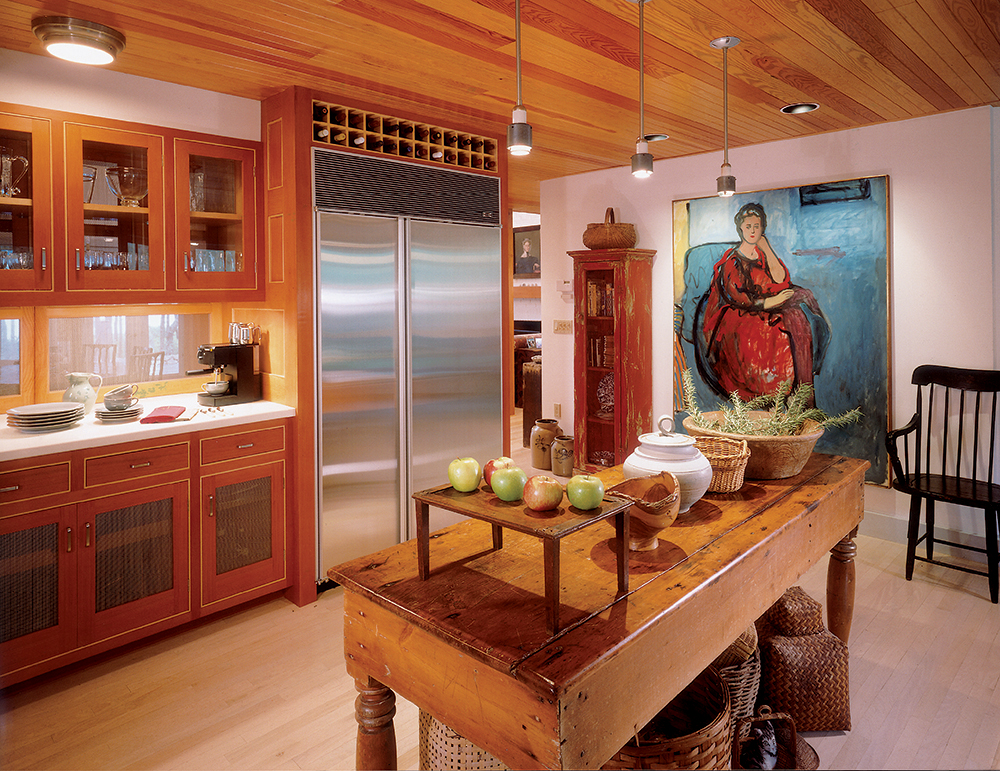 PILOT HILL FARM
Clever innovations lend interest to this richly detailed renovation of a kitchen and bath. Open shelving preserves a kitchen view to the outside, and see-through stainless mesh forms a gossamer scrim, partially veiling the adjoining rooms. In the bath, traditional enclosures have been revisited; wood lath partitions screen shower from tub, and toilet from lavatory. If necessity is the mother of invention, sometimes economy is the mother of elegance.
CONSTRUCTION
Kitchen 1998, Bath 2001
PROJECT SIZE
Kitchen: 500 sq ft
Bath: 100 sq ft
ARCHITECT
Hutker Architects Inc.
PUBLICATIONS
Boston Globe Magazine, March 2002
Custom Home Magazine, April 2002
PHOTOGRAPHY
Brian Vanden Brink
---