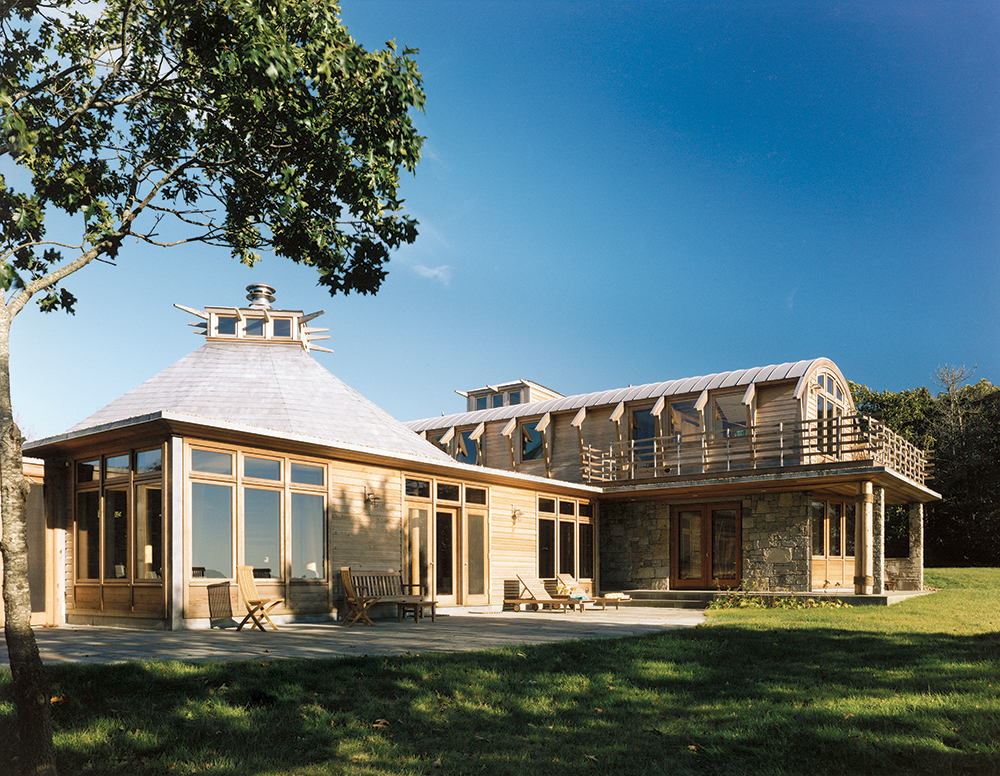 MENEMSHA POND HOUSE
An ancient Native American settlement once occupied this site, and the house resembles shelters built by the Indians who lived there. The "round house" or teepee, with its central fireplace was a typical family home, while the "long house" was a communal building. Many construction details were invented during design and construction to keep this modern-day building true to its inspiration, including the four-sided fireplace, second-story buttressed barrel vaults and the twelve-sided teepee roof that joins a square clerestory.
CONSTRUCTION
September 1995 – June 1997
PROJECT SIZE
4,000 sq ft
4 bedrooms, 4.5 baths
ARCHITECT
Hutker Architects Inc.
LANDSCAPE ARCHITECT
Michael Van Valkenburgh Associates, Inc.
AWARDS
Merit Award, Custom Home Design, 1998
PUBLICATIONS
The New American House 3, 2001
Fine Homebuilding, Fall/Winter 2003
PHOTOGRAPHY
Brian Vanden Brink
---