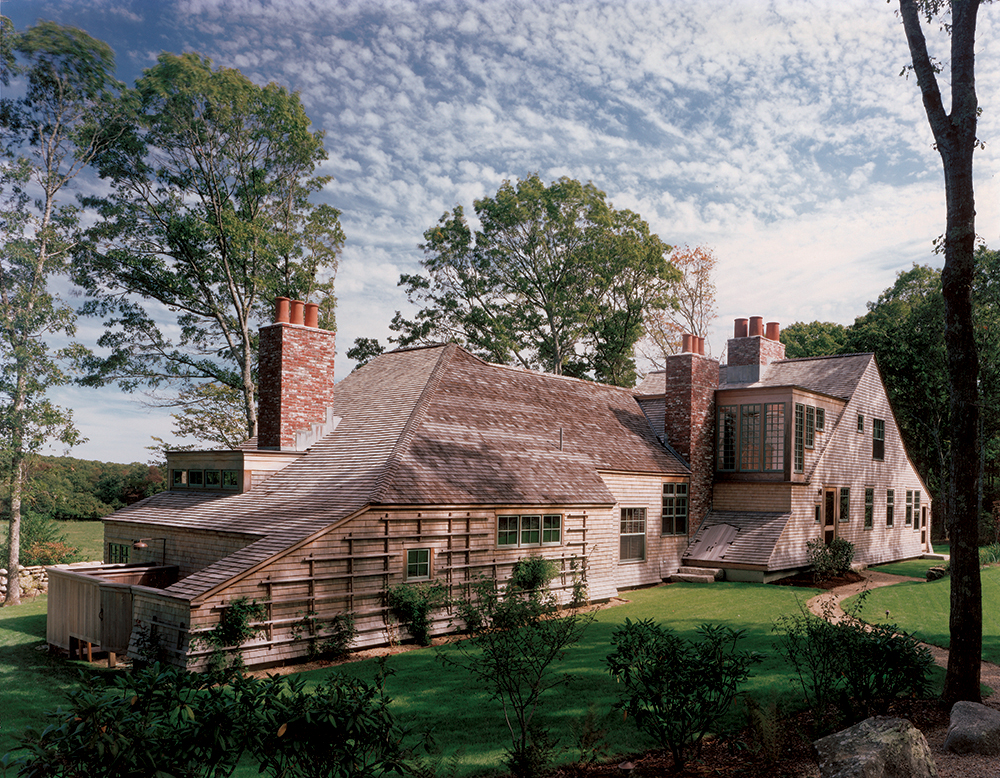 MEADOW HOUSE
Unlike most projects we have worked on, this house does not pay homage to an awe-inspiring water view. Instead, it melts without pretense into a pastoral meadow bordered by stone fences, recalling the Island's roots in farming and sheep herding. Accordingly, this house literally grows out of its site. In places the roofs nearly meet the ground, and except for painted windows and brick chimneys topped with 250-pound clay pots, the exterior is all weathered wood.
CONSTRUCTION
September 1995 – June 1997
PROJECT SIZE
4,000 sq ft
4 bedrooms, 4.5 baths
ARCHITECT
Charles Rose Architects
LANDSCAPE ARCHITECT
Michael Van Valkenburgh Associates, Inc.
PUBLICATIONS
Architectural Digest, August 1997
---