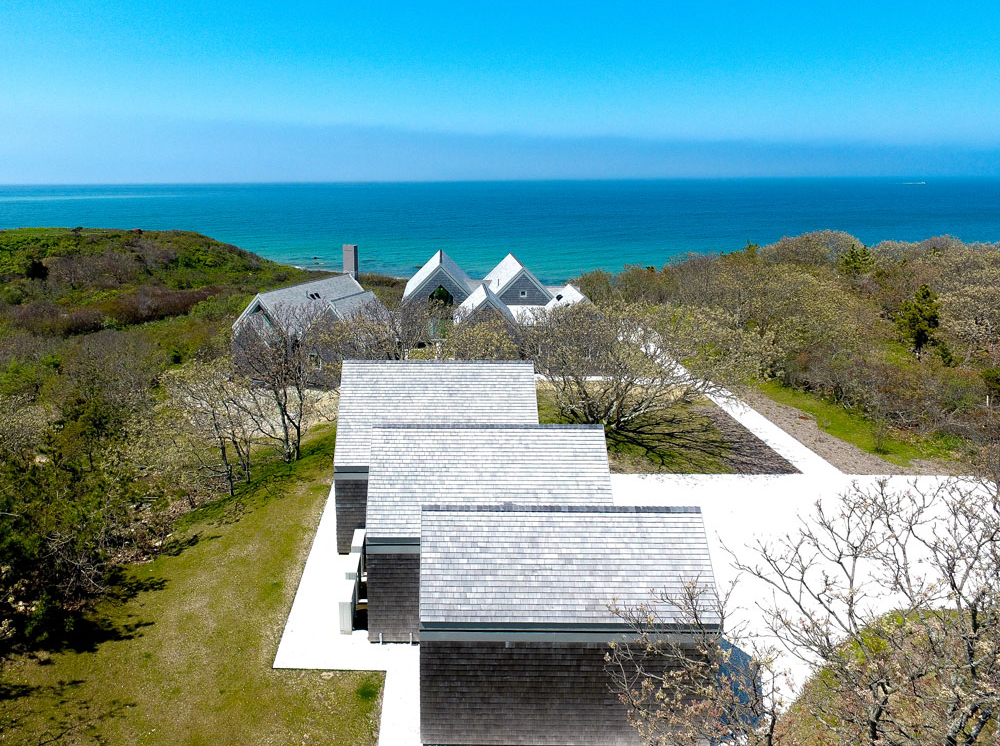 LOBSTERVILLE HOUSE
Located on a five-acre site on the sparsely populated southwestern portion of Martha's Vineyard, a single-family beach house sits bitten into the elbow of a gentle hill overlooking the sea.
The four-bedroom house is made of traditional New England materials such as cedar shingles. Rather than designing a large block structure, great effort was taken to design a series of pavilions that would gently fall down the hill. Each of these pavilion structures connect and interact with each other on the exterior, but their complex integration is not as obvious from the interior.
Keeping in line with the agrarian style of architecture from the area's European settlers, the simple gable forms exercise restraint to reduce the overall profile of the structures. The architect was careful to design the door and window openings to be trimless and unannounced.
Components of the house were intended to be distinct and vital, only creating heroic architectural expressions when there is purpose and meaning. This house is a tribute to the summertime leisure of Martha's Vineyard and the modern interpretation of the Island's architectural history.
CONSTRUCTION


January 2015 – July 2016
PROJECT SIZE


4,000 Sq Ft
ARCHITECT


Jacobson Architects, LLC
LANDSCAPE ARCHITECT


Horiuchi Solien, Inc.
PHOTOGRAPHY


Simon Jacobson
---